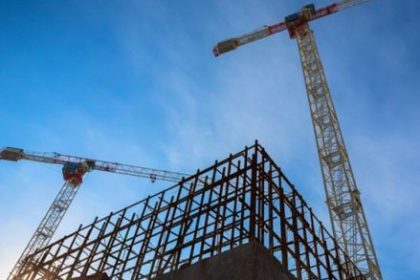 Construction site security is a major concern for project managers in the industry. This is because projects are temporary, contractors and project managers often don't take the necessary security measures, which makes these sites vulnerable to material and equipment loss. Although you may have insured larger items yourself, most other materials do not come with insurance automatically, resulting in a costly mistake if not quickly addressed.
Avoid theft hurting your bottom line by hiring a security company with at least several million dollars of private liability insurance and also by following BestWORLD's top five site security tips:
Create a Plan
This step is crucial. Spending the time to properly develop your security procedures ensures that you don't miss any important factors later on. Every construction site is different, so even though the procedures themselves might not change, it's important to create a separate plan for every project. This plan should take into account lock-up and opening procedures, in addition to where costly materials, tools, and equipment should be stored.
Know Who's On-Site
With many subcontractors and different trades-persons walking in and out, it's hard to always know who's on the site. Communicate your security plan and procedures to every member on the job. This way everyone is aware of the protocols and how they should respond in various situations. Encourage workers to speak up if they notice anyone suspicious lingering around the construction zone. It's better to be cautious even if it just ends up being a noisey neighbour. By promoting an environment that is aware of security, you have many more people looking out for potential security concerns.
Conduct Regular Inventory Checks
It's hard to know what's missing if you don't know what you had in the first place. Regular inventory should be taken of tools, materials, and equipment to ensure that theft isn't occurring. A lot of construction site theft goes unnoticed because no one realizes that certain items are missing. Inventory should be taken by the same upper-level on-site manager every time to avoid inconsistencies.
Take Basic Measures
They might sound simple, but you would be surprised by the amount of people who don't follow these basic steps. With larger equipment, make sure to remove and safely store keys when not in use. Keys should be given to the main operator or site manager to avoid issues getting the machine started in the morning. Install temporary motion lighting if your site is in a dark area. Warning signs indicating that there is a security presence and that trespassing is illegal also help to scare off potential bandits.
Use a Professional Service
The only way to completely eliminate security vulnerabilities on your construction site is by using a professional security service. Having this presence also reduces the chances of on-site team members being taken advantage of. A security professional will have a list of all the people present on the construction site and will question those who are not permitted.
At BestWORLD, your construction site's security is our priority. Learn more about our security services by calling 604-282-3733 now!